MORE TASTE. LESS ACID. EVERYBODY WINS.
We were brainstorming names for our new coffee company and had cranked up the tunes to get the creativity flowing. Someone suggested we name our medium roast "Stuck in the Middle" after the song playing on the radio. Inspiration struck and we named all our roasts after classic rock songs. Coffee that rocks was born!
Find out more about the songs behind our blends.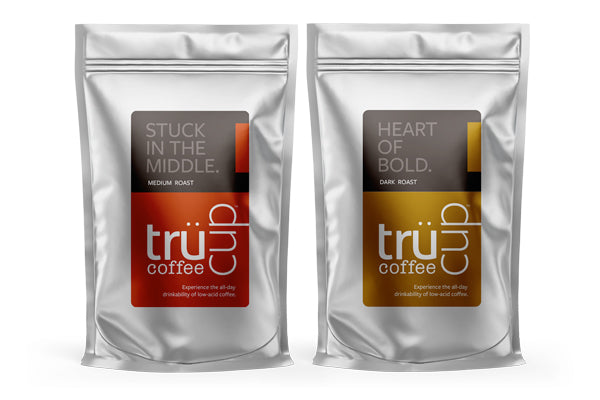 Our drip grind sample pack is a great way to try two of our biggest hits.  Each pack contains a 3 oz. sample of Stuck in the Middle and Heart of Bold.
$ 6.50